Saturday 4th – Sunday 5th June 2022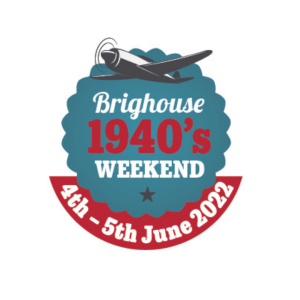 Come and see what life was like in the 1940s as the town centre and shops are transformed. The whole town centre will become the venue for a host of 1940's events and displays from Spitfires to vintage vehicles, home cooking to 1940's dress and make up.
You'll be able to sit in a Messerschmitt, see Churchill, learn to dance the Lindy Hop or dance in locations throughout town which will be taken over by fun and entertainment as we host the family fun weekend.
Not only is this a great day out, it also offers a fantastic learning opportunity for anyone who wishes to know more about life in this era. We have displays which relive the history and re-enactment groups like the Women's Land Army and RAF pilot groups who can answer your questions about their roles and special memorial services.
Children will also love this event as there is so much to see and do, including vintage fairground rides, a miniature steam train and of course, all the sweetshop stalls. Well behaved dogs are welcome too, so long as they are kept on a lead.
Why not join in the fun and come dressed in 40's style and help bring a real period feel to the town. We love to see visitors getting into the spirit of things. Be aware that SS and Insignia dress up is strictly forbidden at our event and anyone wearing such costumes will be asked to leave.
We're working on the lineup of acts and entertainment and will be announcing who is joining us to entertain the crowds throughout May.
Details will be added to this website but the quickest way to find out what's going on is on our social media: Facebook and Instagram