The Brighouse BID team are based on Bradford Road in Brighouse and our aim is to support all our business levy customers.  We welcome feedback, engagement, ideas and your thoughts on any way in which we can help you promote and raise the profile of your business throughout Brighouse.  We coordinate events, marketing, campaigns, LoyalFree, Totally Locally, safety in the town and also act as a gateway of accessing any support which is available from local authorities via the BID structure.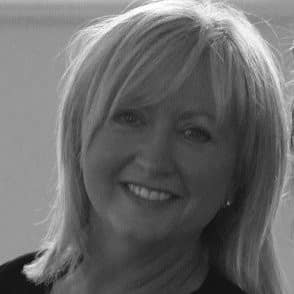 Helen Holdsworth, Project Manager
"I joined the BID in November 2021 and am hoping that through my years of experience of marketing, event planning and the fact that I already have existing relationships with many of the local businesses – that we can grow Brighouse BID to deliver on all its objectives. 
"Top of our agenda for 2022, is the much-anticipated return of the town's large-scale events. The 1940s weekend, artisan markets and seasonal fairs are all set to make a comeback and are guaranteed to be welcomed with open arms by local businesses and the community who support them. As part of my role, I will be ensuring that all businesses supported through the BID are getting value for money, measurable campaigns and initiatives but most of all that we are achieving the best we can for the town centre month after month.
"Every day, I see what a vibrant business community we have and am hoping to build on what's already been achieved over the last few years. The BID is all about encouraging footfall to the town through our heritage, history and independent businesses, so we'll continue to focus on shopping local and will look at different ways of promoting the town to every generation to keep the economy booming, which is especially important post-COVID. 2022 is going to be a great year for Brighouse BID!"
You can contact me on 01484 937006 or 07498 190349 or email helen.holdsworth@brighousebid.co.uk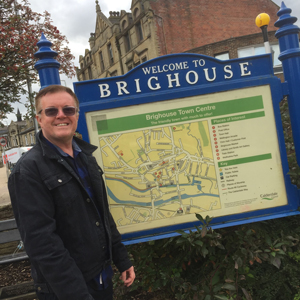 Richard Brown, Ambassador
"I am Brighouse born & bred so I'm sure, like a stick of rock, I'll have Brighouse running through me.  I've lived most of my life in Hove Edge with my Mum, Dad and 2 sisters before finally settling where we are currently at Lands House Rastrick (the former home of Mayor Smith the great benefactor of Brighouse).  In my former job at Cornelius Beverage (where I worked from 1981 up to 2019), I was known as 'the Mayor of Brighouse,' as anyone who wanted to know anything about Brighouse would come to me.
"I worked in customer service for many years so know how important our roles are here at the BID to attract people to support our businesses in the town centre. I'm immensely proud of Brighouse and passionate about the area, the town, the history and the fabulous people. So when the role as Ambassador for BID came up – it shouted 'come and get me!' and here I am!  We have a fantastic town with great shops , nationals and many independent ones too. My aim, as your Ambassador, is to keep making this a great town and a destination that attracts people from all over West Yorkshire and beyond." 
You can contact me on 01484 937006 or 07498 175974 richard@brighousebid.co.uk
The Steering Group
Our Brighouse BID Steering Group are Brighouse business owners and individuals who are already very pro-actively involved in initiatives which help promote the Brighouse area and include;
Lesley Adams,  Chair of the Brighouse BID Steering Group and owner of Simply Flowers
Anne Colley, Brighouse Books
Councillor Howard Blagbrough, Brighouse Ward
Tracey Broadbent, Head of Retail, Overgate Hospice
Euan Noble, ROKT & Millers Bar
Rachel Dilley, Chief Operating Officer Town Hall Dental/Group & CEO Town Hall Foundation
Alexandra Kennedy, Brearley's Solicitors