Discover the best of Brighouse in one handy gift card!
Take the decision out of gifting and buy the Brighouse Town Centre Gift Card for a wide choice of spending across food, drink, leisure and entertainment businesses in Brighouse.
What is it?
The Brighouse Town Centre Gift Card is a MasterCard-based gift card which can be used in shops, cafes, restaurants and entertainment venues in Brighouse town centre.
The card works in the same way as department store / shopping centre gift cards but for the whole town.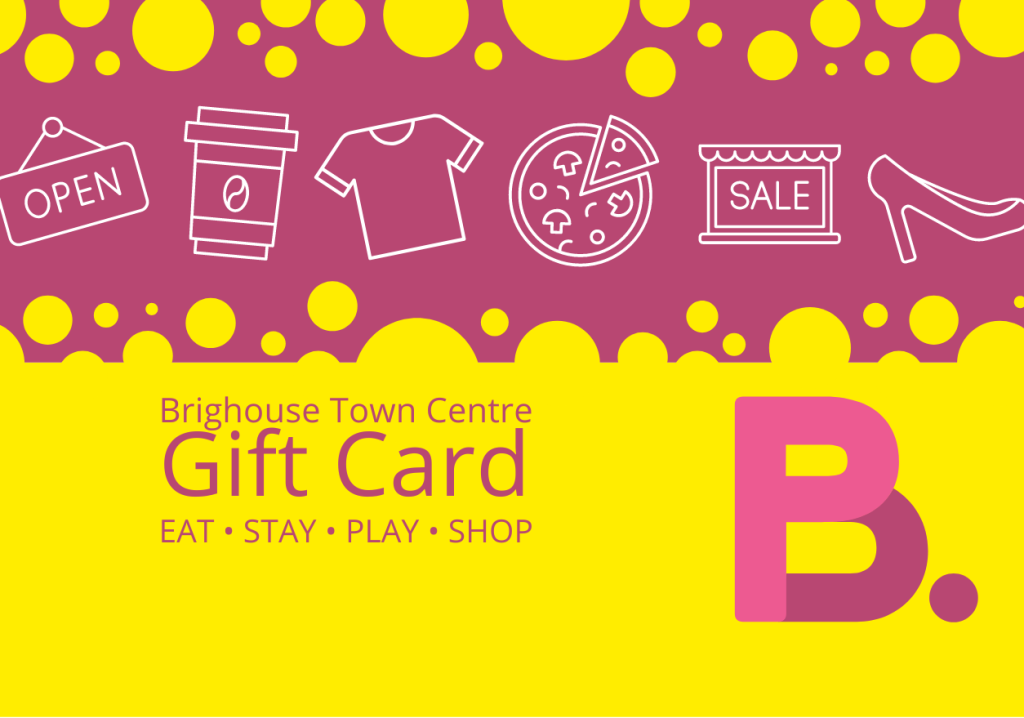 How it works
Simply choose your card amount
Purchase your Brighouse Gift Card
Give it to friends, family or colleagues
They can then spend it in the ever-expanding list of businesses in Brighouse that are joining the Brighouse Gift Card program!
Where can I use the Brighouse Gift Card?
The Brighouse Town Centre Gift Card can be used in all of the Brighouse businesses, cafes, restaurants, shops and service providers listed here.