Brighouse. A treasure trove of history & heritage to be discovered.
Brighouse is a hidden gem, tucked away in the heart of West Yorkshire. A vibrant market town, here you will find your everyday essentials, boutique and high street shops and local businesses to support, as well as rich history to uncover, green spaces to explore and a vibrant events programme for a fun filled weekend outing.
Discover the best of Brighouse in one handy gift card!
Take the decision out of gifting and buy the Brighouse Town Centre Gift Card for a wide choice of spending across food, drink and leisure and entertainment businesses in Brighouse.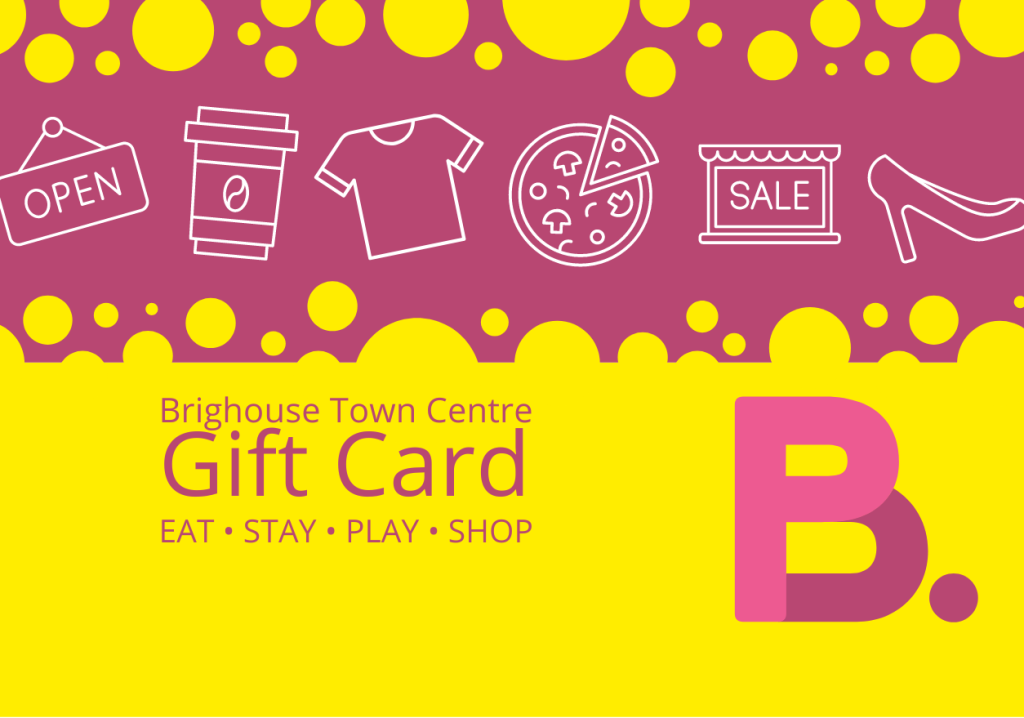 Top things to do