We've got a great selection of Brighouse Restaurants, from Italian to Chinese and British to Asian, you're sure to find something to tickle your tastebuds.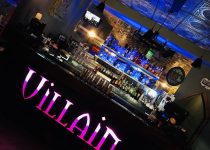 Villain Bar
Situated in the heart of Brighouse, Villain Bar serves a wide range of signature & classic cocktails and freshly prepared food. Brighouse is fast becoming one of the places in Calderdale to head to for a night out, with a great selection of restaurants, pubs and bars. Our aim is to provide first class service to keep you and your friends coming back time and time again. So whether you're calling in with friends for a catch up, having a business lunch or going all out on a Saturday night, make sure you stop off at Villain Bar! We look forward to seeing you soon…
More details https://www.villainbar.co.uk/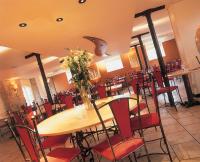 Prego Italian Cafe Bar and  Restaurant
Prego Italian Cafe Bar & Restaurant has a a wide range of menus available. You will find delicious Italian Continental food and a warm welcoming atmosphere. Whatever the occasion, be it a birthday, anniversary, family gathering, a meal for two or a quick bite at lunch they will make your experience extra special. Their bars are open every evening… call in for a chilled Peroni or glass of Pinot!
More details www.waterfrontlodge.co.uk/Prego-Restaurant/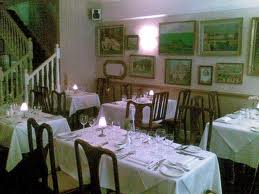 Brooks Restaurant
Brook's opened in 1989 and is owned by Savoy trained chef Darrell Brook and offers a nostalgic charm in an informal yet elegant candle-lit setting.
Polished floorboards in the separate bar and dining room are set off by neutral walls hosting a varied and personal collection of paintings.
Upstairs are comfortable lounges furnished with chairs and sofas so guests may relax over coffee and brandies.
Whilst in the dining room, wax crayons are provided to draw on the lily white cloths. The best ones are framed on the wall.
More details www.brooks-restaurant.co.uk/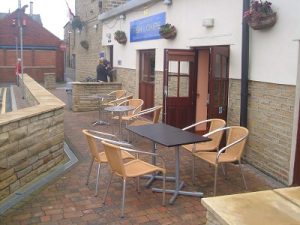 Blakeleys Fish and Chip Restaurant
The Blakeley family have been serving fish & chips to Brighouse for over 25 years and cater for the whole family, the menu ranges from traditional fish & chips to fresh steamed salmon or even smoked haddock.They also offer a gluten free batter for customers with specific dietary requirements. Blakeley's fish & chips are the ideal treat and offer a quick and friendly service and a great choice of good food at excellent value prices. Their tastefully decorated reataurant seats up to 50 people and in the summer months there is also have a covered outside seating area and is fully accesible for disabled customers.
More details www.blakeleysofbrighouse.co.uk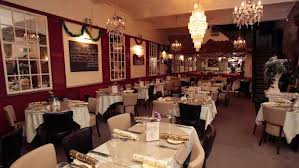 Bellinis Restaurant
More details www.bellinisbrighouse.co.uk
Meze Turkish and Greek Restaurant
More details www.mezerestaurant.co.uk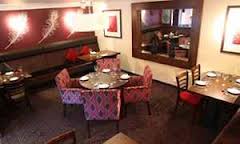 Thaal Restaurant
More details www.thaalbrighouse.co.uk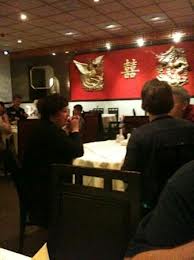 The Great Wall Chinese Restaurant
44 Bradford Road, Brighouse HD6 1RY
01484 720080