Comedian Paul Sinha brought to you by Foot of the Barrel -Rose D'Or winner for his Radio 4 series 'Paul Sinha's History Revision'. If.Comedy Award-nominated star as featured on '7 Day Sunday', 'Just A Minute', 'Loose Ends', 'The Alternative Comedy Experience' and 'Fighting Talk' amongst numerous others and is one of the chasers on ITV's multi award-winning quiz show 'The Chase'. As well as a wonderfully witty stand-up with memorable turns of phrase and a refreshing passionate approach to his varied subject matter, he is a qualified GP and international stand-up comic of many years standing, having performed in all the major comedy clubs in the UK, plus China, Auckland, Singapore, the Middle East, South Africa, Netherlands and Germany. He'll be previewing material from his forthcoming Edinburgh Festival show 'Shout Out to My Ex'.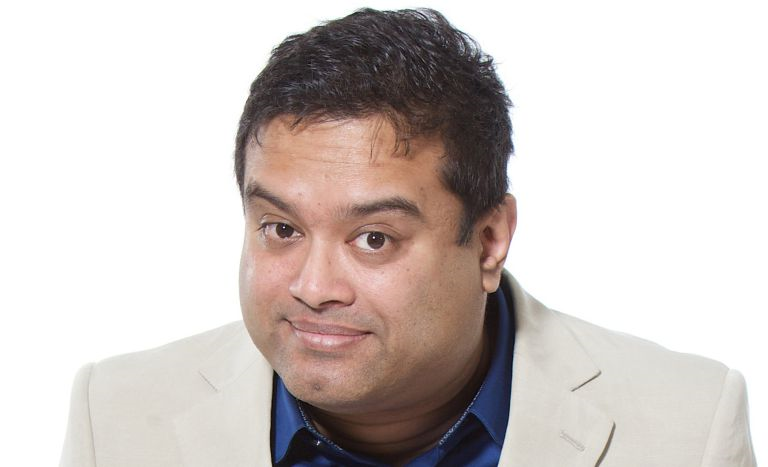 Supported by Rachel Fairburn – Sweet as chocolate and twice as dark, Rachel's comedy treads the line between kitchen sink confessional and a bleakness unmatched by her peers. A finalist of several prestigious competitions including Funny Women, City Life Comedian of the Year, English Comedian of the Year and the Welsh Unsigned Stand Up Award. She can move from amiable and engaging comedy to serial killers in the same sentence. Aside from gigging up and down the country, Rachel co-hosts and co-writes the popular serial killer themed podcast All Killa No Filla. In just over 18 months it has acquired tens of thousands of listeners around the world and live shows have been in high demand.
Compere – Anthony J. Brown – Clad in a sartorially edifying manner, like a dapper and dandy funeral director, Anthony cuts a unique on-stage presence with humour blacker than a raven that's slammed it's claw in a coffin lid. Jongleurs/Metro 'Stand & Deliver' Award winner and former BBC New Comedy Award Runner-up he is a regular contributor to Radio 2's 'The Arthur Smith Lectures'. As seen on 'Phoenix Nights' and 'The Stand Up Show'.
Tickets are only £12 and are available from

Simply Flowers, Commercial St, Brighouse. Tel. 01484 400664
The Flower Garden, Commercial St, Brighouse.Tel. 01484 714601
or online (8.5% booking fee applies)