Brighouse high street has returned to business with most non-essential retail shops given the green light to reopen and each business has ensured the safety of their customers is the top priority. The shops in Brighouse have made lots of changes in preparation for reopening. Most have adapted with one-way systems and only a certain number of customers allowed in their shops at one time.
Most businesses are operating temporary opening hour, so we suggested that you check on the business website before visiting Brighouse.
There's plenty to do in Brighouse, from a gentle stroll along the Calder and Hebble Navigation Canal to an adrenaline-fueled visit to Rokt Climbing Gym, how about a visit to our town centre which is chock full of independent shops, there is sure to be something that catches your eye or if you are looking for a moment of contemplation pay a visit to our Art Galleries.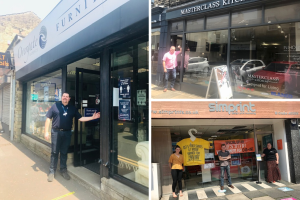 Shopping
Brighouse has a wonderful array of independent shops from Ryecorn Wholefoods with over 300 locally sourced products to Czerwiks and their fine wine and cheeses
More details www.visitbrighouse.com/shopping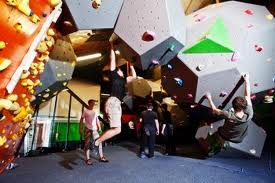 ROKT Climbing Gym & ROKTFACE – Currently Closed 
ROKT Climbing Gym is here to provide a safe, energised, social atmosphere whilst fulfilling all your climbing needs. ROKTFACE is the UK's highest man-made outdoor climbing wall right here in Brighouse.
More details www.rokt.co.uk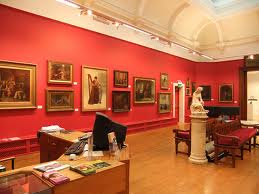 Arts
Smith Art Gallery is a purpose-built Victorian Art Gallery is set in a small park on the edge of Brighouse. It has a permanent exhibition of Victorian paintings and hosts a splendid mix of temporary exhibitions, including many by local and regional artists. The Gallery was refurbished in 2008 and had a new hang of paintings, which includes old favourites and a number of works on permanent exhibition for the first time.
More details museums.calderdale.gov.uk/visit/smith-art-gallery
The Calder and Hebble Navigation, part canal and part river, runs for 21 miles from the Aire and Calder Navigation at Wakefield to Sowerby Bridge where it joins the Rochdale Canal and it has in its length some attractive scenery, it boasts as being one of the first navigable waterways in this area.
More details www.penninewaterways.co.uk
Cromwell Well Bottom is situated next to the Calder and Hebble Navigation and the River Calder runs through the reserve. The wetlands and meadows provide a variety of habitats for many insects, including butterflies, moths, dragonflies and damselflies. The reserve is wheelchair friendly, with many of the paths being suitable for wheelchair access. The paths are generally smooth, and there are no steep gradients. A RADAR key is required to open the gate fully to allow easier access.
More details Cromwell Bottom Wildlife Group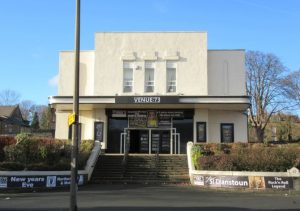 Nightlife
Venue 73 is one of the premier Ballrooms in the country and hold a wide variety of events and evenings including Ballroom dancing, Rock and Roll Nights, Tamla Motown/Soul Nights, Ceroc and Northern Soul Nights.
More details www.venue73.com