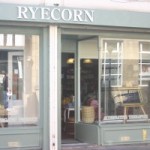 We have a brilliant range of independent shops in Brighouse, from Ryecorn Wholefoods who stock over 500 locally sourced products to Harrison Lord Art Gallery who always has the most amazing exhibitions of contemporary original artwork and crafts.
We have butchers selling locally sourced meat or how about checking out Czerwiks with the very finest range of wines, whisky, port, hampers, cheeses, chutneys, pickles and other food and drink products.
How about independent book shops, yes, we have one of those as well – Just Books, we have florists and chocolate shops and gift shops and card shops and clothes shops so there isn't much you can't buy in Brighouse so if you want to visit Brighouse and have a wander around some of our great independent shops you won't be disappointed.